The AgHack Winners
We're proud to announce the close of its 2018 hackathon, AgHack, held between the 27th and 29th of July 2018 at Spacecubed in Perth CBD.
The event attracted 100+ attendees, 74 participant ticket sales, 11 teams, 10 mentors and 2 state ministers.
The Hon. Dave Kelly MLA, Minister for Water; Fisheries; Forestry; Innovation and ICT; Science, opened the event on the first evening and gave a supportive speech for the participants about to start the problem-solving weekend.
After three days of intense collaboration, the eleven teams presented their unique solutions to their chosen challenge in a three-minute pitch. Those present at the pitch event also enjoyed an encouraging speech from the Hon. Alannah MacTiernan MLC, Minister for Regional Development; Agriculture and Food. The Minister leads AgHack's key government sponsor, the Department of Primary Industries and Regional Development (DPIRD).
The teams competed to win a number of prizes, including $5,000 in cash prizes and free co-working space.
The winners for each of the available prizes were announced on the afternoon of Sunday 27th July 2018 after the careful consideration of the judging panel. The judging panel included: Dr Mark Sweetingham from DPIRD, Darren Gibbon from DPIRD, and Darren Hughes from Grains Research and Development Corporation (GRDC).
Dex tackled the challenge, 'Identifying and predicting pests to protect WA', where they presented a prototype of an application that can immediately identify an insect and flag whether it poses a threat to Australia's biosecurity. The App works using machine vision and machine learning technologies, and can be equipped to customs officers and farmers, for example, to take protective measures.
All members of the Grainies team met on the first night of AgHack. A diverse group of professional entrepreneurs and newbies, Grainies tackled the 'Whose grain is that' challenge and developed a concept for how to track grain from farmer to customer.
SECOND RUNNER UP
Carbon Eyes in the Sky
Carbon Eyes tackled the 'Monitoring the Rangelands' challenge and saw an opportunity to apply their existing ideas to help DPIRD. Using satellite imagery Carbon Eyes assesses the potential of the rangelands for carbon sequestration and use.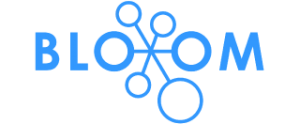 BEST YOUNG TEAM – SPONSORED BY BLOOM
Ag-Dex
With a team of experienced and fresh hackathoners, Ag-Dex tackled the 'Connected sheep' challenge and won the Best Young Team award at AgHack. Over the course of the weekend, the team built a prototype Bluetooth sensor which farmers could use to Connect Their Sheep and monitor and measure ewe's and their lamb's health and behaviour.